Restorative & Comprehensive Dentistry in Grand Prairie
We are glad to take care of a wide range of dental needs, from your run-of-the-mill check-ups to composite fillings to comfortable dentures. We're interested in both the health of your mouth and the beauty of your smile!
Preventive Dentistry
Preventive dentistry is one of the main focuses of Advanced Dental Care's practice philosophy. Focusing on preventive dental care and routine check-ups not only keeps your teeth and gums looking and feeling great (and your breath smelling better), but it can also significantly reduce the amount of money you'll have to spend on dental treatment later in life.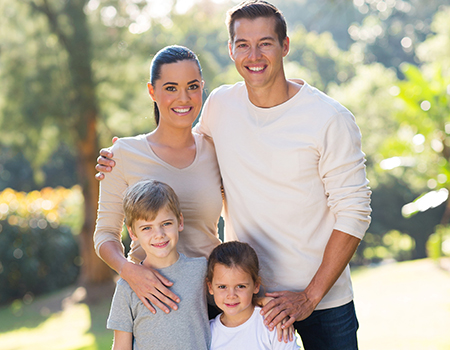 Routine Teeth Cleanings & Dental Exams
---
These regular appointments are recommended every six months. They include an individual consultation and dental exam, professional teeth cleaning, and X-rays (when needed). We will also discuss proper home care and what you can do next to ensure your overall oral health.
Custom Nightguards
---
If you wake up in the morning with a headache or a sore jaw, you may be clenching or grinding your teeth at night, a condition called bruxism. We create custom nightguards that help reduce the effects of teeth grinding and jaw clenching. If you think you may have this condition or you've noticed the wear on your teeth, please let us know. Dr. Flores will take a look and let you know if a nightguard is right for you.
Periodontal Health (Gum Health)
---
While we may pay particular attention to our teeth, it's very important that we give our gums attention, too. We are able to diagnose gum disease, provide periodontal treatment, and offer the appropriate follow-up maintenance.
Dental Sealants
---
Dental sealants help protect teeth against decay by filling in the grooves and crevices on a chewing tooth's surface. They work well for children who might have more trouble thoroughly brushing their back teeth.
Additional Preventive Dental Services
---
Athletic Mouthguards
Fluoride Treatments
Halitosis Treatment
Oral Cancer Screenings
Restorative Dentistry
If you have a dental problem, we are here to find you a solution. Our many restorative dental services can provide you with relief and get you back to a healthy, full smile.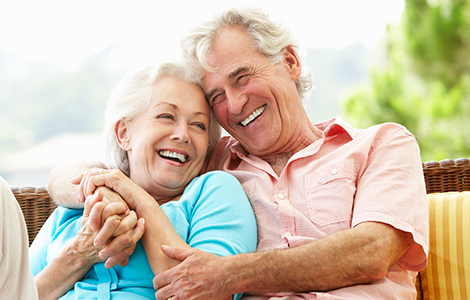 Tooth-Colored Fillings
---
Composite fillings can be adhesively held in place or "bonded," which allows for more conservative preparations where less healthy tooth structure is removed. This often results in smaller fillings than that of amalgam (silver) fillings. The tooth-colored material is cured with a special light and the surface is shaped and polished to match the tooth, rendering the final restoration virtually undetectable to the eye and very natural looking.
Dental Crowns
---
Dental crowns strengthen damaged teeth and can improve the appearance of a discolored or misshaped tooth. Our practice offers a variety of dental crowns to meet your needs, including bruxer crowns, e-max crowns, and porcelain metal crowns. We are happy to discuss your needs to find the option right for you.
Dental Bridges
---
If you are dealing with a gap from one or more missing teeth, we may suggest getting a dental bridge. A dental bridge stays in place by being fixed to teeth or implants on either side of the space. We'll make sure your dental bridge matches the look of your natural teeth and fits well.
Dental Implants
---
Many people who are missing teeth struggle with ill-fitting, uncomfortable dentures or retainers with false teeth. If you know what this feels like and are ready for a solution, Dr. Flores has one for you! Dental implants are effective in stabilizing dentures to fit better, feel better, look better, and even smell better (because they prevent food from getting trapped underneath). Implants are also a wonderful option for single-tooth replacements. Ask us about giving your smile a second chance with implant dentistry.
Complete Denture Solutions
---
Dr. Flores has extensive experience helping patients find just the right dentures. Unlike other offices where you'll need to wait weeks for your dentures, we can, in many cases, set you up with dentures the same day as your visit!
We offer a number of denture solutions. Complete dentures or full dentures are great for people who are missing most or all of their teeth in the upper and/or lower arch. Removable partial dentures can serve as a replacement for one or multiple missing teeth. Partial dentures are similar to complete dentures, but they fit around your remaining natural teeth. Dentures can also be supported by dental implants to provide additional stability and strength. Immediate dentures are provided to patients the same day they have had teeth extracted. They allow patients to still leave the office with an attractive smile, and they help the healing process. We'll work with you to find a denture solution that makes sense for you!
Cosmetic Dentistry
From minor tooth adjustments to dramatic makeovers, our cosmetic dentistry services can enhance your smile. If you would like a consultation on any of these cosmetic dental services, just contact our office and we'll schedule a time for you to meet one-on-one with Dr. Flores.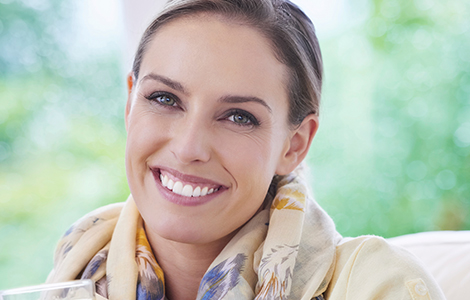 Snap-On Smile®
---
Snap-On Smile® is an inexpensive alternative to permanent cosmetic dental treatments, such as porcelain veneers. The appliance literally snaps on without the need for adhesives or any invasive procedures at all.
Snap-On Smile appliances are made of a special resin, which is strong yet flexible, resistant to stains, and polishes well for a sleek and attractive finish. This material is formed into thin, removable smile appliances that come in 18 different smile designs and in 23 color shades. The design and shade chosen by you and your dentist is customized to fit your mouth, using upper and lower impressions of your mouth.
Professional Teeth Whitening
---
In addition to giving you the benefit of a cleaner-looking and more attractive smile, whiter teeth can also enhance your confidence and self-esteem. Whitening can also lead to healthier teeth because when your teeth look better, you tend to take better care of them to keep them looking terrific. We have two teeth whitening options available: custom trays and one-visit whitening.
The Lumineers® Veneers System
---
Lumineers® are a comfortable, conservative way to a beautiful smile! In as few as two or three appointments, Dr. Flores can create the smile of your dream — a smile that will radiate confidence and joy. With this system, we can apply the thin, custom-made, permanent veneers to the front side of your teeth without extensive preparation, and in most cases, without injections. No kidding!
Oral Surgery
Getting oral surgery does not have to be scary. In fact, it can significantly alleviate your pain and prevent serious damage from occurring! At Advanced Dental Care, you can count on our experienced, gentle staff to perform the procedure in a calm, stress-free environment. We're here to answer any questions you might have and make sure you feel safe.
Tooth Extractions
Root Canal Therapy (Endodontics)
Wisdom Teeth Removal
Sedation Dentistry
Dental anxiety is not unusual, and people of any age can experience such feelings. We practice sedation dentistry, so you can receive the treatment you desire in a manner that's most comfortable to you. Please share your feelings and concerns with us, so we can accommodate you and make your dental visits as anxiety- and pain-free as we can.
Nitrous Oxide (Laughing Gas)
---
Nitrous oxide (laughing gas) is a safe, commonly used sedation technique that can help you relax in the dental chair. When nitrous oxide is administered, you'll quickly experience a warm feeling of well-being. This effect goes away just minutes after we stop the treatment so you'll be able to leave our office feeling back to normal.
Oral Conscious Sedation
---
Oral sedation is a popular sedation technique, as you just have to take a prescribed medication shortly before your appointment. Oral conscious sedation has helped many people who are afraid of the dentist get the dental care they need.
Emergency Dental Care
If you have a serious dental concern, we strongly advise you to call us as soon as possible. That way we can let you know the next steps you need to take to look after your injury or pain and whether or not you need to come in for treatment immediately.
Many times, acting quickly is the determining factor in whether or not your tooth can be saved. We devote a portion of our workday to dental emergencies, so you won't have to wait in pain to see Dr. Flores and get the relief you need.